Dear StreetSquash Community,
This past weekend, I had the pleasure of joining 78 StreetSquash students at the 17th Annual Urban Individual Nationals at Amherst and Williams Colleges. Hosted by the Squash and Education Alliance (SEA), StreetSquash was one of 18 squash and education programs represented in the event, with over 450 student-athletes competing in the annual tournament.
The weekend was a terrific success for a number of reasons, many of which we have included below. There were tremendous wins, including championship titles for StreetSquash seniors Zeinab, Geraldo, and Syfee, as well as gracious defeats. Throughout it all, our students played their hearts out and displayed exemplary sportsmanship on and off the courts.
I want to thank the Squash and Education Alliance for hosting an incredible event, our staff and alumni for their commitment to making this weekend a highlight for our students, and all of our supporters and community members for helping make this opportunity possible. It was a wonderful conclusion to our 20th program year.
Regards,
George
Top Ten Moments at Urban Individual Nationals
1. StreetSquash seniors make history earning the championship titles in UIN's top divisions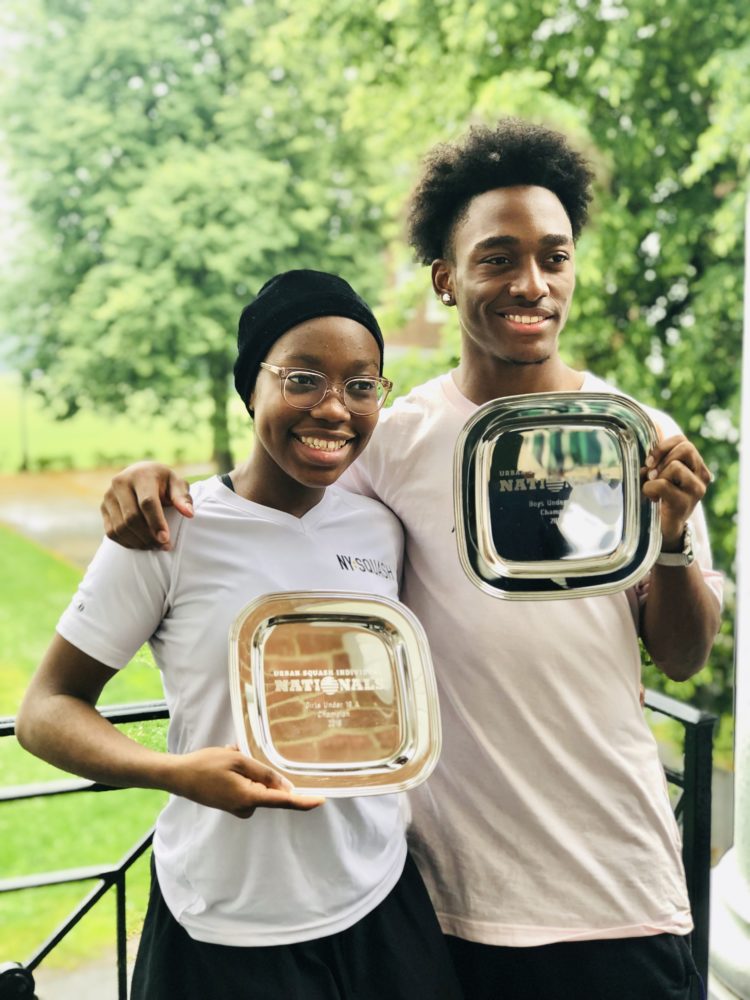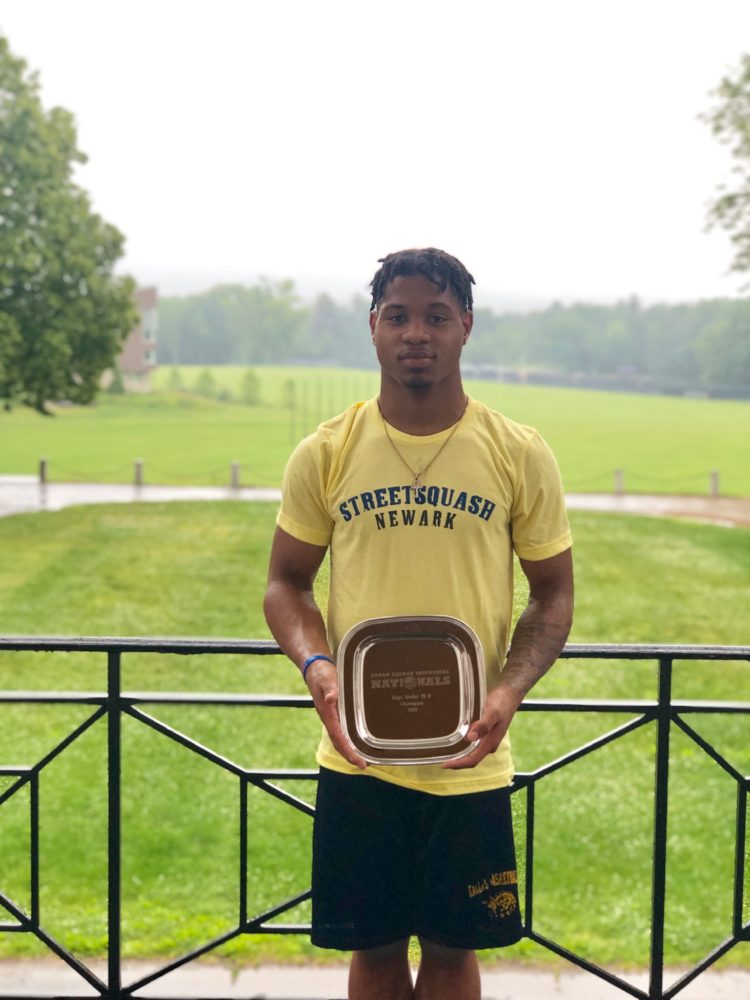 Top: Zeinab '19 earns her fifth consecutive title at the annual tournament, while Geraldo '19 captures his first-ever Urban Individual Nationals title. Zeinab and Geraldo made history as the first pair of StreetSquash participants to place first in the Girls Under 19 and Boys Under 19 divisions.
Bottom: Syfee '19 displays his Boys Under 19 B Division championship trophy after coming back from a two-game deficit against SquashSmarts in the finals. Seeded 4th overall in his division, Syfee dropped only three games throughout his first four matches ahead of the championship match.
2. Over 100 StreetSquash students, staff, alumni, and family members reunite at the 17th Annual Urban Individual Nationals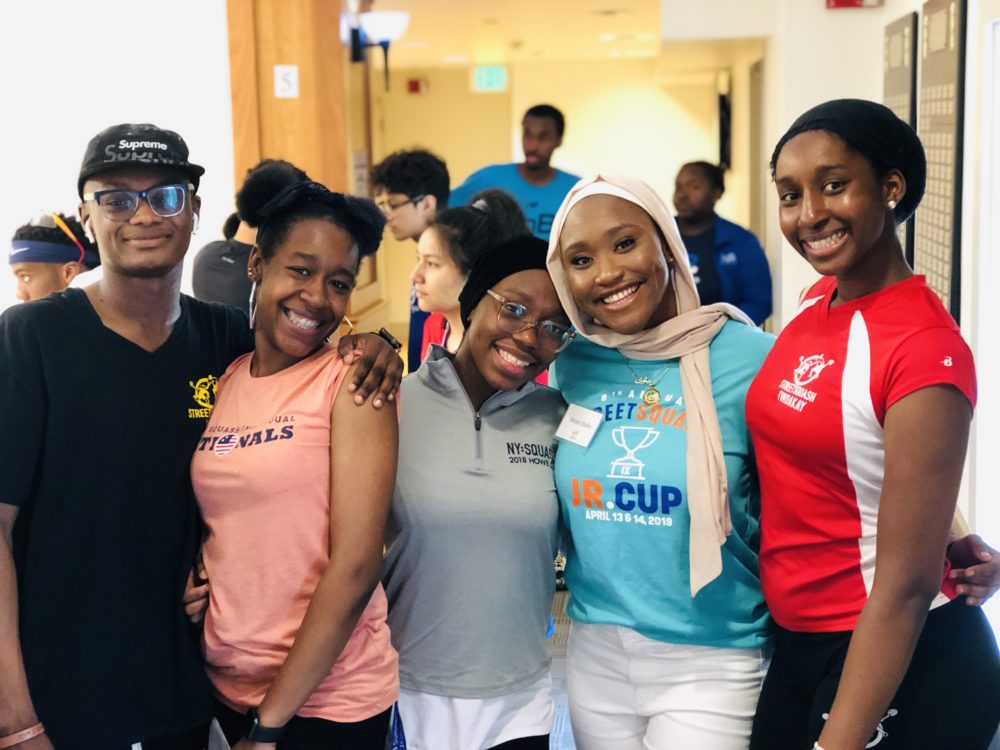 DJ '19, Cheyenne '17, Zeinab '19, Mawa '14, and Tindakay '19 are ecstatic to be back at Amherst College for one of their favorite events of the year. "UIN is like a family reunion for students and alumni," shared alumna Mawa Ballo, who coached StreetSquash participants for the fifth consecutive year.
3. StreetSquash's youngest experience life on a college campus for the first time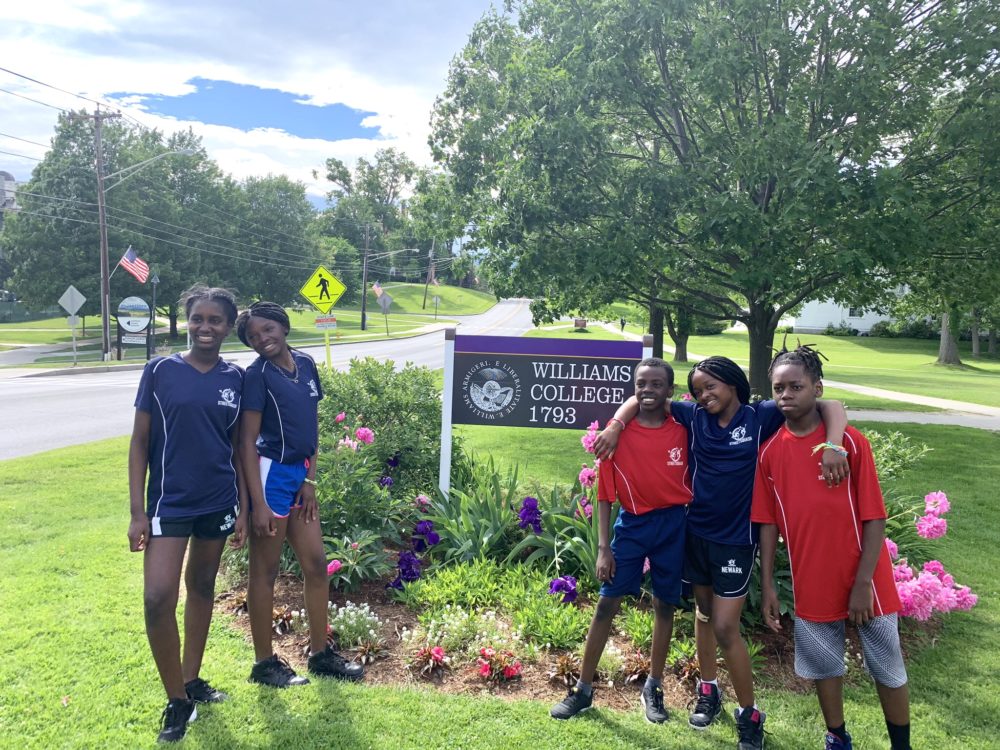 Aichatou '23, Naomi '25, Ernest '26, Shearnise '26, and Rakim '24 enjoy the summer sun while touring the Williams College campus.
4. StreetSquashers forge friendships with squash and education programs from near and far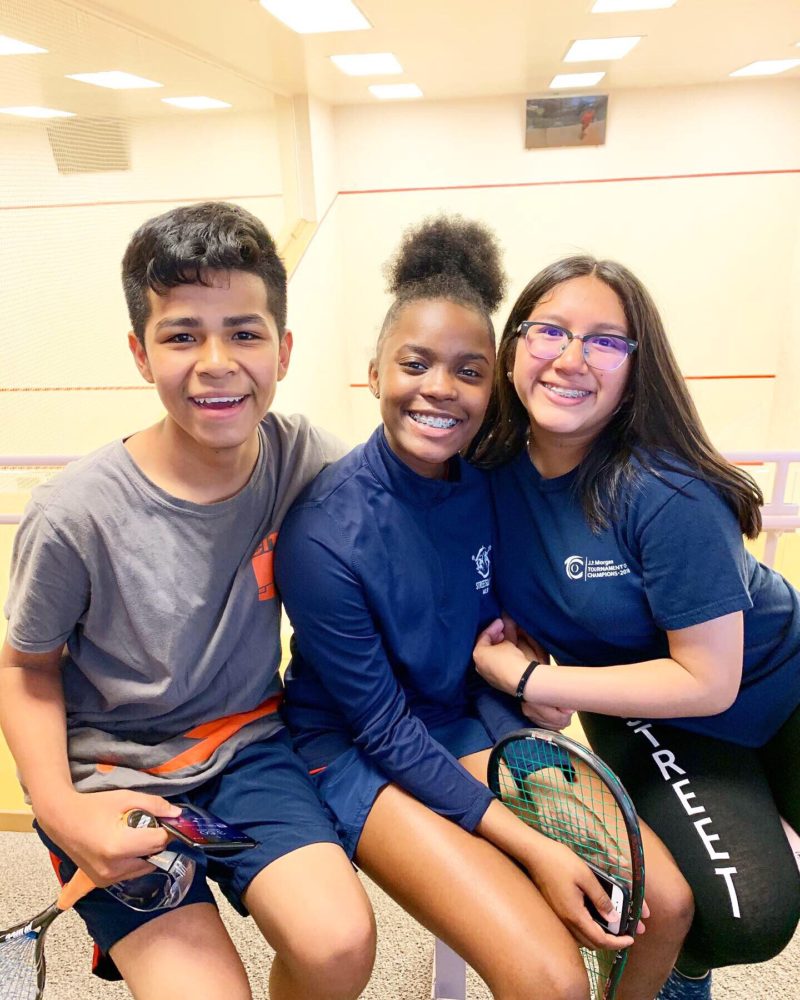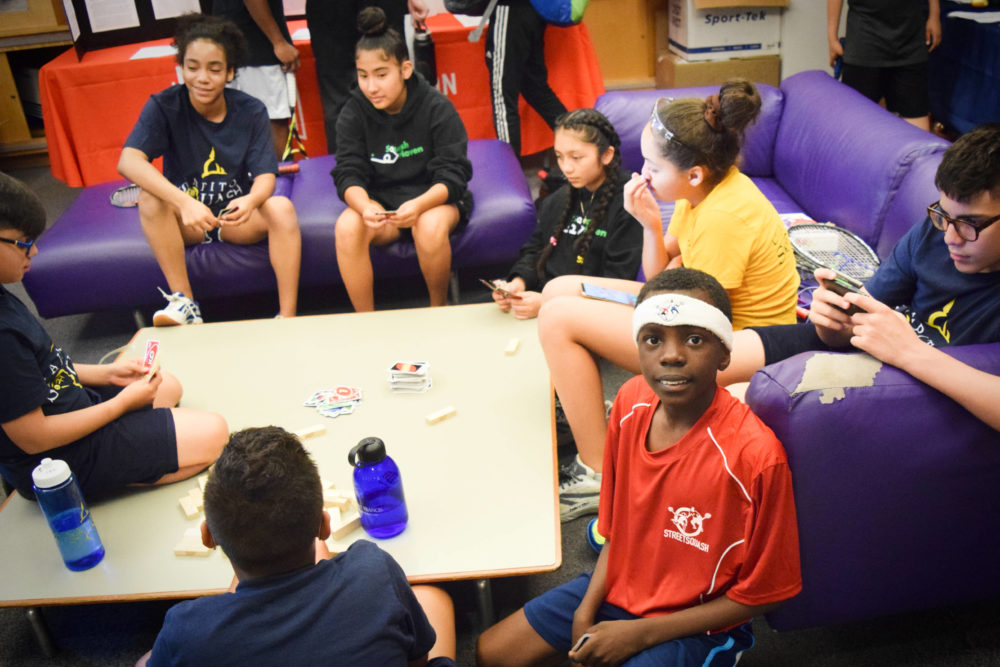 Top: Ninth-graders Roché and Angeline catch up with neighbor Jesus F. (CitySquash '23) in between matches at the Williams College squash courts.

Bottom: Ernest, a fifth-grader, meets new friends from Capitol Squash and Squash Haven during a game of Uno in between matches.
5. Academic achievements on display with pride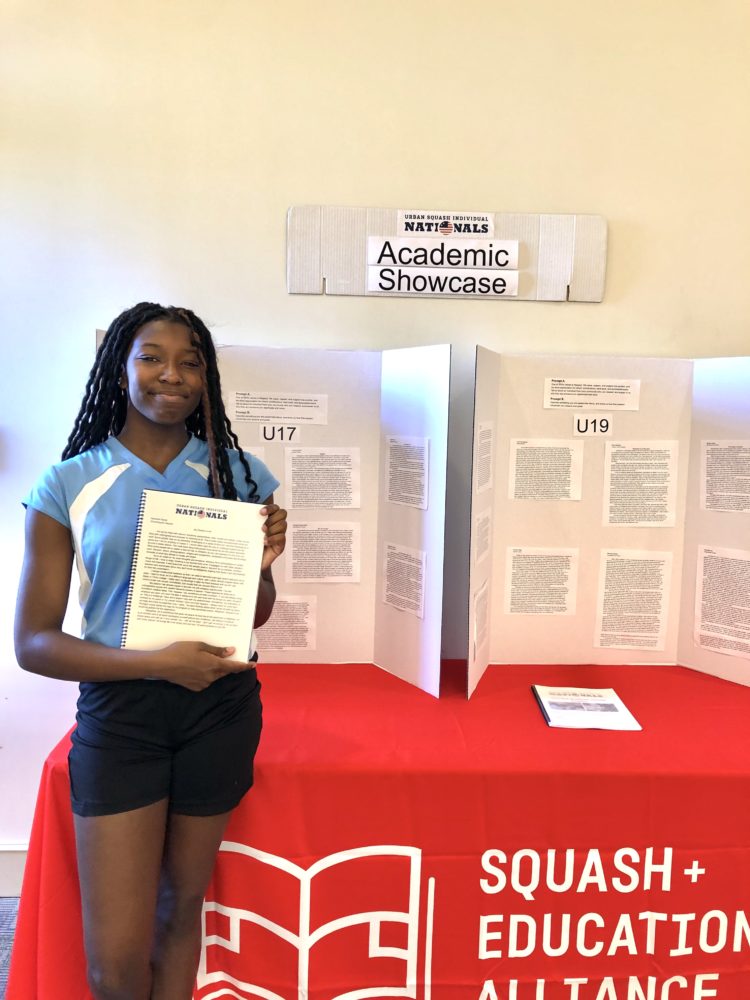 Symone '22 proudly presents her entry essay featured in SEA's academic showcase, displaying the top submissions entered into SEA's national essay contest. 100% of StreetSquash students participate in the contest in order to qualify for tournament entry.
6. Tournament rookies and vets referee with confidence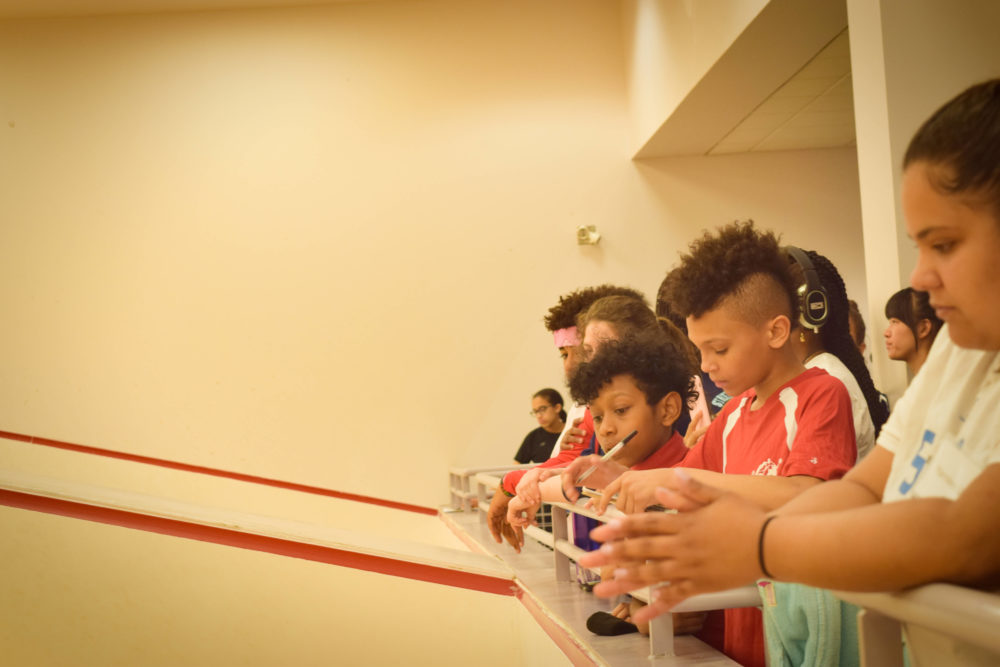 Sixth-graders Brandon and Justin pay close attention to scoring, marking, and refereeing for the Boys Under 13 division at Williams College. Leading up to this year's UIN, all StreetSquash students participated in a series of referee workshops to ensure that 100% of players passed the US Squash referee test.
7. Harlem vs. Newark on court, Team StreetSquash off court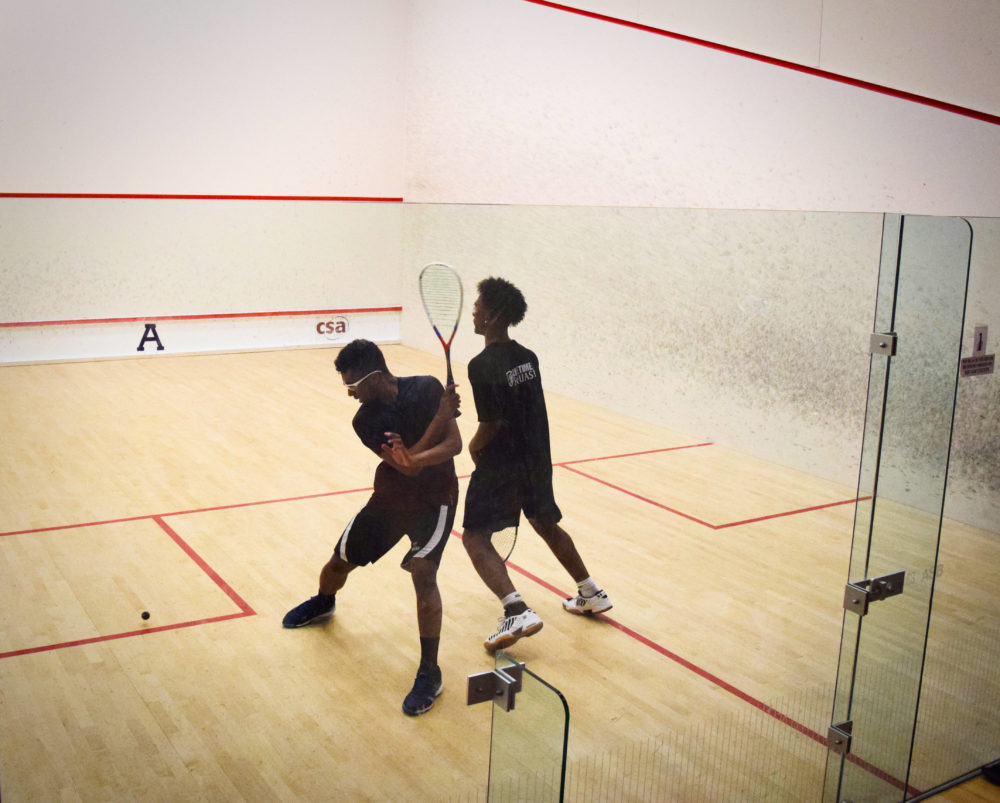 Seniors Quinlan and Geraldo compete in the Boys Under 19 semi-finals on Saturday evening. After four close games featuring some of the longest rallies of the tournament, Geraldo emerged victorious with an 11-9 finish in the fourth game. The match concluded with a heartwarming embrace between the two competitors, and a chorus of cheers and high fives from teammates across both program sites.
8. The Class of 2019 celebrates at SEA's annual Senior Social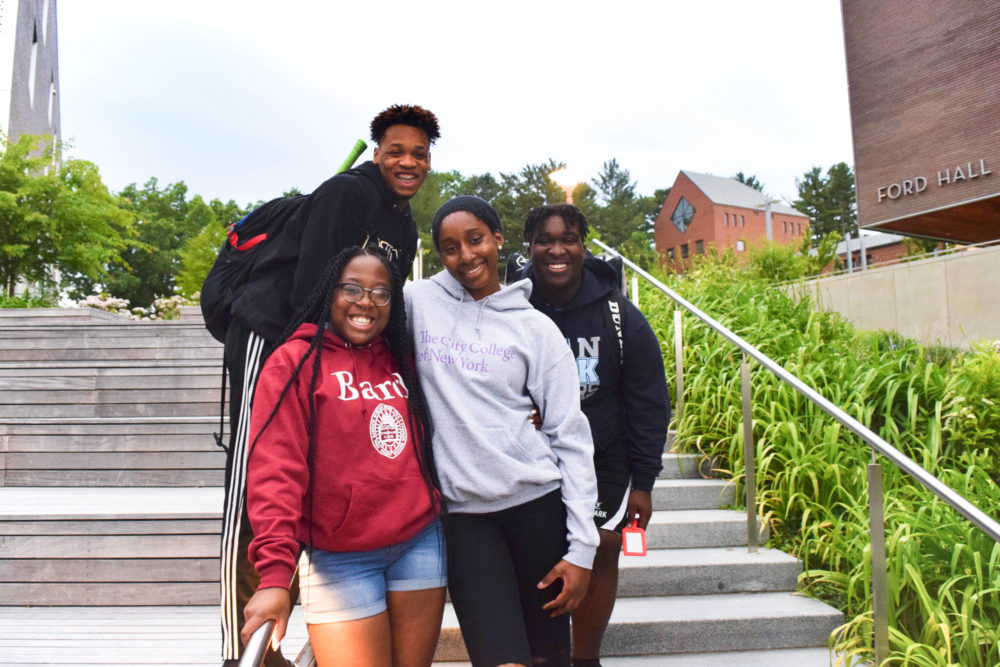 Seniors Cerina, Javon, Tindakay, and Ajani mingle with fellow college-bound seniors on the Amherst campus quad.
9. Senior Squash Director Edgardo Gonzalez coaches his last Urban Individual Nationals, while Chief Squash Officer Simba Muhwati coaches his first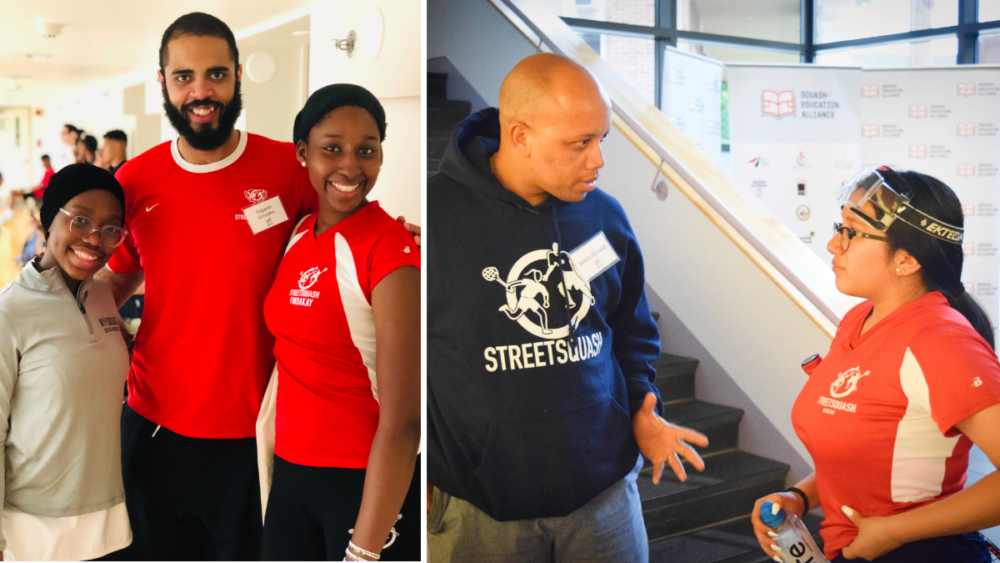 Senior Squash Director Edgardo (left with seniors Zeinab and Tindakay) coaches his sixth and final UIN with StreetSquash. Edgardo, who worked closely with StreeSquash's students and alumni since 2014, will be joining SEA as the Director of Squash this July. Meanwhile, StreetSquash's Chief Squash Officer Simba Muhwati (above with Angeline '22) found his first UIN to be inspirational. "The raw passion our students compete with is unmatched," shared Simba as the tournament kicked off at Williams College.
10. StreetSquash pride throughout the weekend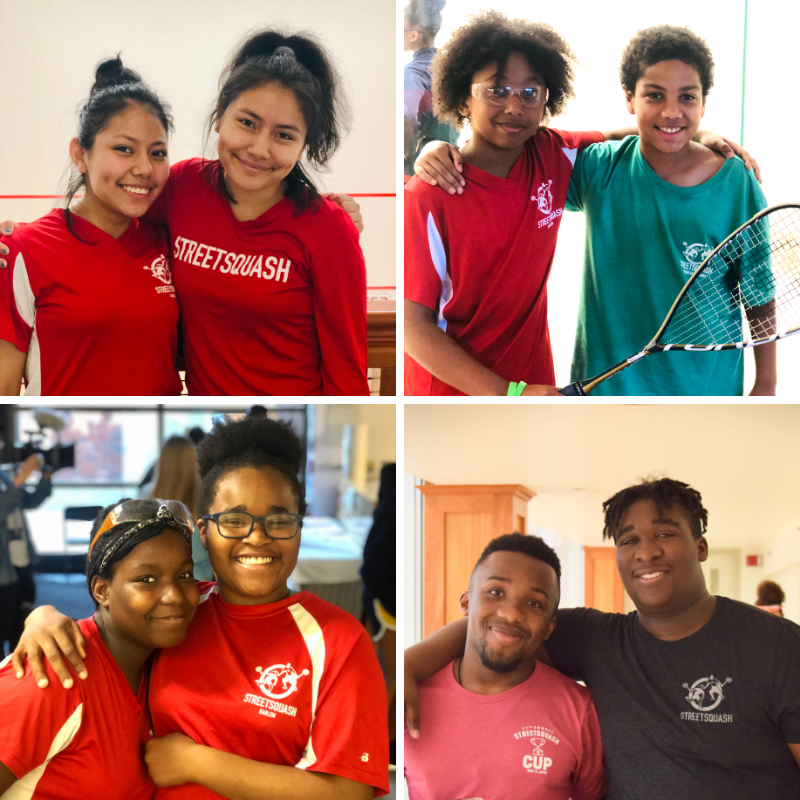 Clockwise from top left: Seniors Leslie and Samantha share an embrace at their last UIN; sixth-graders Brandon and Osiris are all smiles on day two of the competition; Seniors Issey and Ajani reunite courtside at Amherst College; Khissaiyia '24 and Alina '23 support one another at their second UIN.