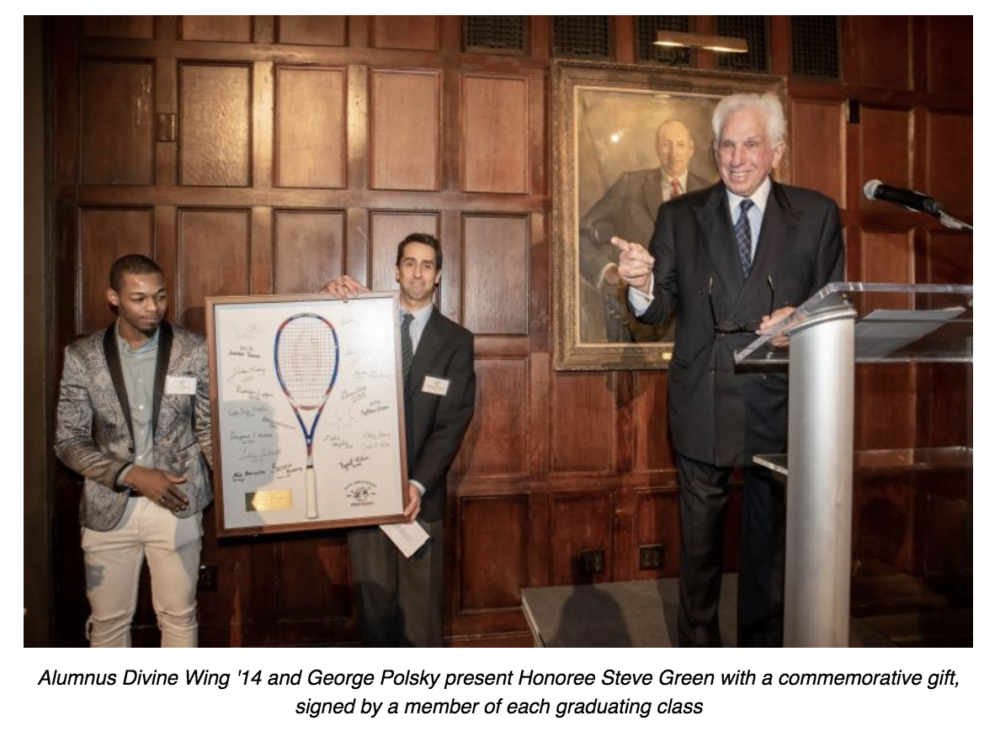 On Wednesday, January 16th, over 600 students, alumni, staff, board members, volunteers and supporters joined us to celebrate StreetSquash's 20th Anniversary at the Harvard Club of New York. The event boasted appetizers and desserts from famed chef Peter Callahan, a commemorative video reflecting on StreetSquash's development over the years, and remarks from Honoree Stephen L. Green, Founder & Executive Director George Polsky, and alumni Taralyn Gonzalez '05 and Divine Wing '14.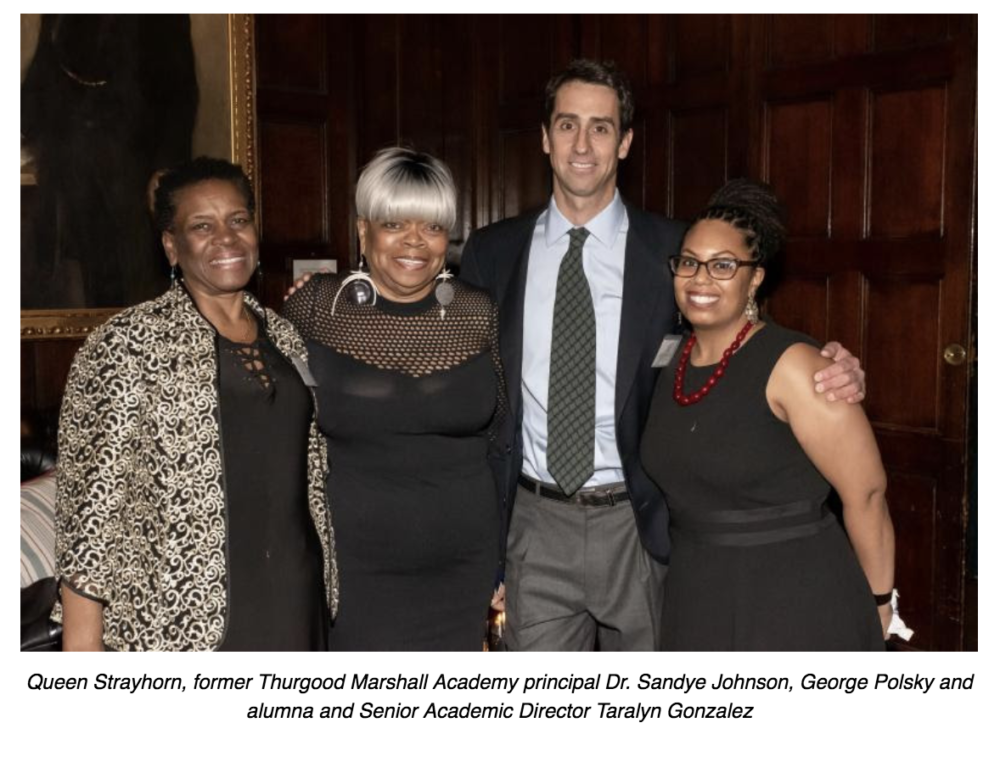 The evening brought together two decades of supporters from within the StreetSquash community. Greg Zaff and Tim Wyant, the leaders of SquashBusters and the Squash and Education Alliance, respectively, rallied for StreetSquash alongside former board chairs Jeff Laikind, Mitch Truwit, and Geoff Mitchell, squash professionals James Willstrop and Adrian Grant, and members of the first class of StreetSquash graduates, Raymond Flowers, Justin Martin, and Davian Suckoo.
Executive Director George Polsky was awed by the outpouring of support for the Celebration. During his remarks, he recalled the early days of the organization, when the staff had worked out of his home, and the program operated out of borrowed space from the Harvard Club and Columbia University. "When we started StreetSquash, I never imagined that we would one day be serving over 400 participants in Harlem and Newark," Polsky shared. Polsky also recognized Honoree Steve Green's support and contributions along the way, from providing the program with office space, to driving the first gala event in 2003, to committing a lead gift of $1.5mm to build the SL Green StreetSquash Center on 115th Street in 2008. Polsky concluded by thanking the attendees at large. "We are grateful for all of you, because you have believed in the mission and core values of StreetSquash for 20 years," Polsky remarked. "StreetSquash is a product of all of us working together, and we wouldn't be here today without everyone who has been a part of this journey."
The evening would not have been possible without the commitment of our event co-chairs, Sara & Charlie Ayres, Jodie & Andrew Fink, Lydia & Eric Muller, Rochelle Yu & David Eun, our leadership committees, patrons, sponsors, and our honoree, Stephen L. Green.  We are grateful for your support of StreetSquash.
Read about the 20th Anniversary on Bloomberg here and watch our feature video celebrating 20 years here!